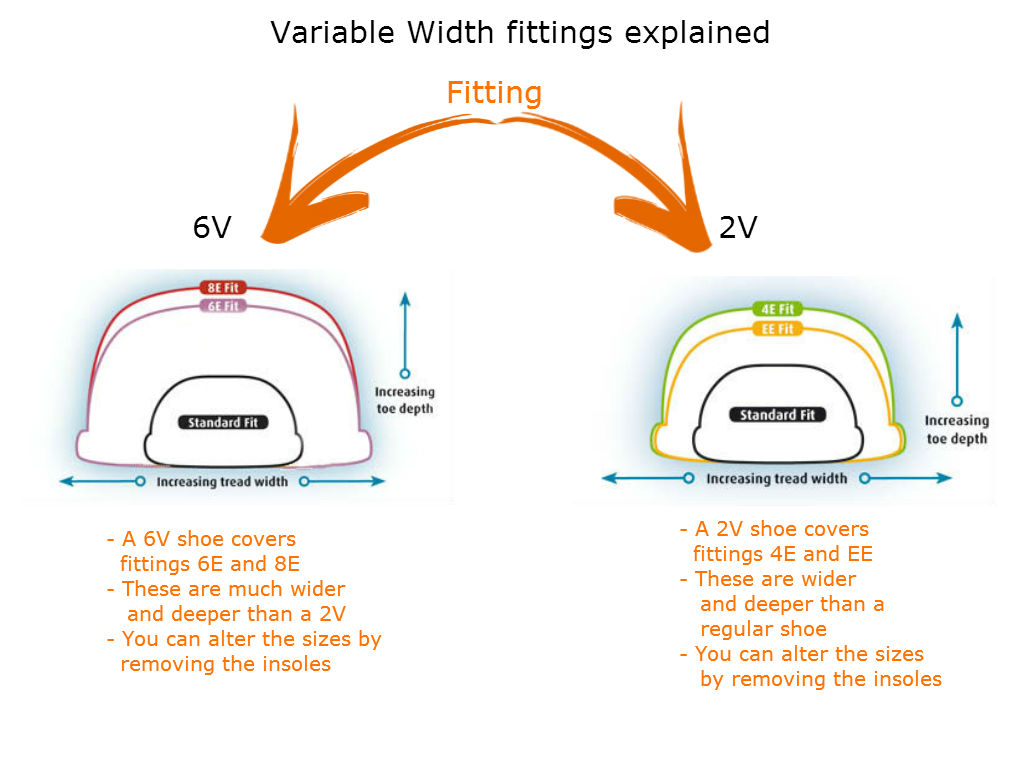 So do you need an EE, 4E, 6E or 8E fit?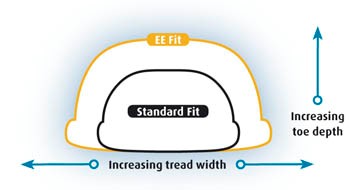 EE Fit – Wider in the tread area than most other shoes. If you have wide feet or a condition that requires extra width, these shoes allow for natural spread. The rounded toe box allows for plenty of room.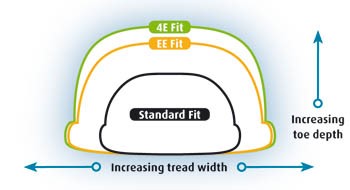 4E Fit – The 4E fit has a wider tread but also has a deeper toe than the EE fit. If you need a wider fitting shoe with extra toe room due to the shape of your toes or swelling, these allow plenty of room. By removing the insole of the 2V fitting shoes, you can change your shoe from an EE to a 4E fit.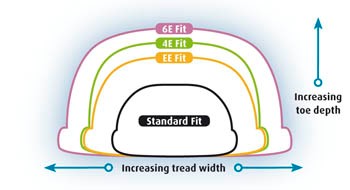 6E Fit – The 6E shoe looks like a standard shoe, however they are extra wide and deep inside allowing comfort for people who require more room due to extremely wide feet or swollen feet.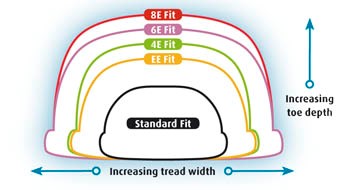 8E Fit – These are the deepest and widest fit available from DB Shoes allowing more foot room. If you cannot find shoes that fit due to swelling or having extremely wide feet this fit is perfect for you. By removing the insole in the 6V fitting you can change your shoes from a 6E fitting to an 8E. They also feature two removable socks for extra depth.
Having such a range of width fittings, DB Shoes are perfect for people with wide feet, for after operations or people who suffer from diabetes.
Please refer to our measuring guide to find out which size you need